Jan
24
Wed
2018
Evolution's Achilles' Heels – Dr. Rob Carter

@ Overcomer Covenant Church
Jan 24 @ 7:00 pm – 8:30 pm
---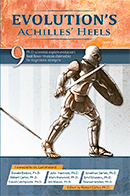 Description: This is the title of CMI's groundbreaking new book and documentary. Unlike anything CMI has ever done before, we interviewed 15 PhD scientists and asked them to list the fatal flaws of evolution, according to their own areas of expertise. Instead of our traditional approach of defending the Bible, this time we put the evolutionists on the defensive and make them answer the most difficult questions we could think of. In this introductory talk, Dr. Carter will summarize the major issues for the evolutionist three critical areas: natural selection, genetics, and the origin of life. This is powerful information that you do not want to miss!
---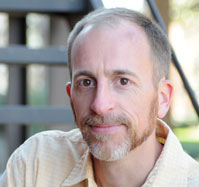 Speaker: Dr Carter was converted to Christ at an early age, but did not know what to do with the theory of evolution. He always knew what he wanted to believe, but had no way to express what he was thinking and no evidence to support his views. In his freshman year of college, he was exposed to the information for creation for the first time and soon after adopted it as his modus operandi. He says he felt a tremendous joy when he realized his science and his religion were no longer at odds. This joy (and, he says, Creation magazine and the Journal of Creation) enabled him to get through the in-depth evolutionary training of his undergraduate and graduate programs with his faith intact.
He obtained a BS in Applied Biology from the Georgia Institute of Technology in 1992. He then spent four years teaching high school biology, chemistry, physics and electronics before going to the University of Miami to obtain his PhD in Marine Biology. He successfully completed this program in 2003 with a dissertation on "Cnidarian Fluorescent Proteins." While in Miami, he studied the genetics of pigmentation in corals and other invertebrates, designed and built an aquaculture facility for Caribbean corals, performed well over 500 SCUBA dives, many of them at night, and licensed a spin-off product of his research (a patented fluorescent protein) to a biotech company.
He is currently a senior scientist and speaker for CMI-USA in Atlanta, Georgia, where he lives with his wife, Leanne, and children and is currently researching human genetics and other issues related to biblical creation.
---
Recordings of some of Dr. Carter's presentations:
Videos Clips:
---
Meeting Documents:
---

Dr. Rob Carter speaks at the following venues in the Greater Seattle area during the weekend of January 24-28, 2018:
Wednesday, January 24, 7:00 PM, Talk on Evolution's Achilles' Heels at Overcomer Covenant Church in Auburn, WA.
Thursday, January 25, 7:00 PM, Talk on Biblical Worldview As It Relates To Science at Summit Park Bible Church in Anacortes, WA.
Friday, January 26, 7:00 PM, Talk on Evolution's Achilles' Heels at the Apologetics Forum meeting at Atonement Free Lutheran Church in Arlington, WA.
Saturday Morning, January 27, 9:00 AM to noon. Mini-Conference on Genetics at Atonement Free Lutheran Church in Arlington, WA with two seminars, followed by an extended time of Q&A with Dr. Carter. The first seminar will be on The High-Tech Cell and the second one on Y-Chromosome Noah.
Saturday Evening, January 27, 7:00 PM, Talk on TBD at TBD.
Sunday Morning, January 28, 9:00 AM to noon. Message on TBD during the Worship Service at Atonement Free Lutheran Church in Arlington, WA.
Sunday Evening, January 28, 6:00 PM, Evening Service at TBD.
Further details on the Creation Ministries International website [select Washington Region].
---
CAPS East:
Meets once a month in a church on the East Side, usually on the third Thursday at 7:00 PM.
CAPS South:
Meets monthly at Edgewood Bible Church, usually on the second Friday at 7:00 PM. Meetings are hosted by Edgewood Bible Church and Creation Association of Puget Sound.
---