When:
September 22, 2017 @ 7:00 pm – 8:30 pm
2017-09-22T19:00:00-07:00
2017-09-22T20:30:00-07:00
Where:
Atonement Free Lutheran Church
6905 172nd St NE
Arlington, WA 98223
USA

Contact:
Dr. Heinz Lycklama
4255015075
---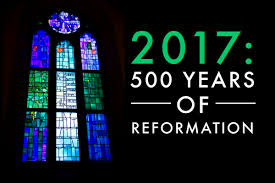 Description: As the 500 year anniversary of the Reformation approaches we must be reminded that the fight is the same as it was centuries ago. It's a battle for the Bible!
We present and address:
Why we must stand with the Reformation and NOT unite with Rome
Nine reasons why the Catholic system opposes the Bible on such issues as Idolatry, Faith & Works, Papal Authority,etc.
Current Ecumenical movements that ignore Scriptural commands
The deception of "Unity" and its promotion by Protestant and Evangelical leaders
Many concerns facing Bible-believers about Catholicism today
Solid facts – direct from Roman teachings in the Catholic Catechism – to answer the drumbeat of "unity" being heard throughout the Evangelical world
A review of the Reformation and the "Reformers Hall of Fame"
We'll revisit the men who risked life and freedom to stand with the Bible against a corrupt system five centuries ago. The question is: will we stand with Luther, Tyndale, Wycliffe and others? Or will we ignore their sacrifice – and the Scriptures – all for "unity?"
 "Unity at the cost of truth isn't really unity. How can unity be our path if it is actually based in error?" – Eric Barger
---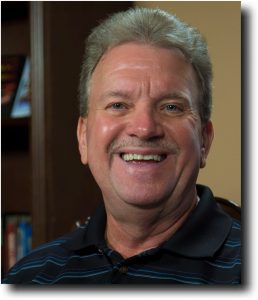 Speaker: After spending two decades immersed in the world as a record producer, rock musician, drug addict, and New Ager, Eric Barger is now widely recognized in the area of Christian Apologetics and Discernment Ministry.
He is the author of numerous books, including the best-seller From Rock to Rock, Entertaining Spirits Unaware: The End-Time Occult Invasion (with co-author David Benoit) and Disarming the Powers of Darkness. He has produced dozens of videos detailing various aspects of the Cults, the Occult, World Religions, Current Events, Bible Prophecy, and today's Entertainment Industry all in the light of a biblical worldview.
Eric has written for USA Today and has been interviewed by numerous print and electronic media outlets, including Time Magazine and Fox News. His articles are now syndicated on many biblically-based prophetic and apologetics websites and blogs.
After hosting his own weekly radio program heard nationally, Eric now serves as the co-host of Understanding The Times with Jan Markell heard currently on over 800 stations. Through the years Eric has been a featured guest on hundreds of Christian and secular programs, such as Southwest Radio Ministries, Christ in Prophecy with Dr. David Reagan, Point of View with the late Marlin Maddoux, and many more.
Through his writing, video productions, media appearances, and the Take A Stand! Seminar series, Eric has sought to refute unscriptural ecumenism, universalism, the curious normalization of Mormonism, Islam, New Age philosophy, and other aberrant religious systems inside Christianity. However, no matter what the topic, the goal has been as our mission motto declares: "to see the Lost Saved and the Church Changed by the Power of Jesus Christ!"
A more detailed bio can be found on Eric's website at  www.ericbarger.com/1.1.barger.bio.pdf.
Who Is Eric Barger? Let's listen in – Take A Stand! Ministries.
Short video clips produced by Take A Stand! Ministries can be found here.
Short video clip celebrating The 500th Anniversary of The Reformation.
---
Meeting Documents:
---
Lecture Recordings:
Video recording on YouTube can be found here.
Audio recording can be found here.
Audio recording of Q&A can be found here.
---
Eric Barger, President of Take A Stand! Ministries, speaks at the following venues within the Greater Seattle area during the weekend of September 21-24, 2017:
Friday, September 22, 7:00 PM, Lecture on Standing With The Reformation at the Apologetics Forum meeting at Atonement Free Lutheran Church.
Saturday, September 23, 9:00 AM to noon, Mini-Conference on Current Challenges to the Church with two seminars at Atonement Free Lutheran Church. The first seminar is on Is Your Church New Age, Emergent, or Christian?, and the second seminar on The End-Time Occult Invasion – 2017 Update.
Sunday, September 24 at First Baptist Church Arlington. During the Sunday School hour at 9:00 AM Eric brings a message on The Death of Discernment – How The Shack Became the #1 Bestseller in Christianity. During the worship service at 10:30 AM Eric brings another message on Hath God Said? – Holding Onto The Bible in Troubled Times.
Some of the other topics for the talks being considered for the weekend of September 21-24 are:
Universalism: Is Everyone Already Saved? 
The New, Confused Evangelicals – Understanding Postmodernism in the Church.
Are You A Faith Defender? – Giving Every Man an Answer.
Winning the Cults, Occult, New Age, and Religions to Christ.
How I Came "From Rock to Rock" – Eric Barger's Story.
Freemasonry vs Christianity.
More speaking topics found here. If you have an interest in having Eric speak at your church or another venue, or know of someone who might have an interest, please call Heinz at 425-501-5075 or email him at heinz@osta.com.