When:
August 21, 2015 @ 7:00 pm – 8:30 pm
2015-08-21T19:00:00-07:00
2015-08-21T20:30:00-07:00
Where:
Atonement Free Lutheran Church
6905 172nd Street Northeast
Arlington, WA 98223
USA

Contact:
Heinz Lycklama
425-501-5075
Integrity in Science
AFSC Meeting on August 21st – The 24th meeting of the Forum on Friday, August 21st at 7:00 PM at the Atonement Free Lutheran Church in Arlington, WA. Dr. Don Johnson speaks on the topic "Integrity in Science." A description of the lecture follows.
---
"Integrity in Science" looks at the impact of unsubstantiated "science" on society and progress from a Christian perspective. This includes a review of life's computer hardware/software and the required properties of nature's fine-tuned constants and natural laws, having no naturalistic answers. Since thousands of scientists now acknowledge that Darwinism is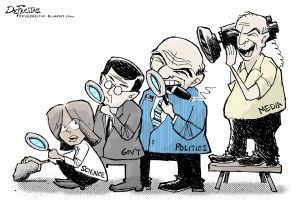 incapable of explaining the observations, scenarios for replacing Darwinism as "truth" are evaluated. The viability of intelligent design is examined. Global Warming, publication retractions, and other pertinent issues are discussed. The impact of unsubstantiated "science" on society is explored.
---
Don Johnson earned Ph.D.s in both Computer & Information Sciences and in Chemistry. He was a senior research scientist and consultant for over 14 years, and taught 20 years in universities in the US and Europe. Since "retiring" as an APU (Christian university) professor, he h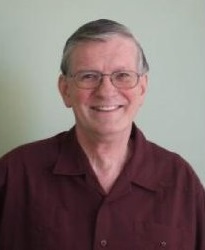 as done consulting, speaking, and writing (4 books, including best-selling "Programming of Life," and several peer-reviewed papers). He has made Christian and secular presentations across the US and on most continents.  His www.4iam.org Christian Website has links to the "Programming of Life" PoL video (over 289,000 on-line views),  several video presentations and printable flyers, as well as links to his two secular science Websites.  For over 20 years he believed, taught, and defended the evolutionary scenarios, until science convinced him of the bankruptcy of those beliefs.
---
Recent TV interviews by Dr. Johnson on "The Death of Darwinism" on 3ABN can be found here:
Don's second PoL video (PoL2: Earth) is also available online now.
---
The recordings of this lecture are available.
---
Meeting Documents:
---
Dr. Don Johnson
will be speaking at the following venues within the Greater Seattle area during his time in the area:
Other lectures to be scheduled. If you have an interest in having Dr. Johnson speak at your venue, look at availability and possible topics here, and then contact Heinz at heinz@osta.com or 425-501-5075.