When:
April 28, 2018 @ 6:30 pm – 9:00 pm
2018-04-28T18:30:00-07:00
2018-04-28T21:00:00-07:00
Where:
Best Western Hotel
3721 172nd St NE
Arlington, WA 98223
USA

Contact:
Heinz Lycklama
425-501-5075
Pastors and Church Leaders Dinner + Briefing
---
Description: This message will be given by Mike Riddle, Founder and President of Creation Training Initiative (CTI), at a dinner and briefing for pastors, youth pastors/leaders, Sunday School leaders, and parents – as well as their spouses – with the goal of equipping our youth to trust God's Word.
PART 1: The Situation
•The difference between Acts 2 and Acts 17
•Why so many youth lack confidence in the Bible
•Three independent studies
•The Atheist Indoctrination Project
PART 2: The Mission
•Analyzing the Great Commission
PART 3: The Execution
•The Gospel
•The battle for foundations
•Ineffective solutions
•The plan of action
•What youth need to know: The Big Five
A Flyer has been prepared to make churches aware of this coming event. It can be downloaded here and posted in churches in the Northwest WA area.
---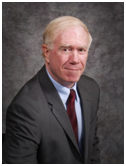 Speaker: Mike Riddle – President of CTI & Education Specialist
Mike is an international speaker and educator on Christian education and apologetics. He holds a degree in mathematics and a graduate degree in education and has been involved in creation ministry for more than thirty-five years. Prior to getting involved in creation ministry, Mike was a Captain in the U.S. Marines and a national champion in track and field. Mike's experience in the education field includes:
Teaching junior high and senior high school mathematics.
An instructor at the Northwest Graduate School of the Ministry and the Institute for Creation Research Graduate School.
Managing U.S. Sprint's world-wide technical training.
Managing Microsoft's world-wide engineer training.
Development and delivery of courses on presentation skills and teaching methods.
Mike currently lectures and teaches world-wide on creation apologetics, Christian education, science and the Bible, and developing a biblical worldview.
He resides in Boise, ID with his wife Lesley.
---
Some of Mike's Video Clips:
---
Meeting Documents:
---
Mike Riddle , Founder and President of Creation Training Initiative (CTI), speaks at the following venues within the Greater Seattle area during the weekend of April 25-29, 2018. Events #4 to #7 have been confirmed. Mike is still available for events #1 to #3 and #8. This list will be updated as new speaking engagements are confirmed.
Wednesday, April 25, 7:00 PM, Talk on To Be Decided (TBD) at TBD.
Thursday, April 26, 7:00 PM, Talk on TBD at TBD.
Friday, April 27, 9:00 AM, Mike will give talks and/or do a Q&A session for students at a local Christian School.
Friday, April 27, 7:00 PM, Talk on Dinosaurs: Key to the Age of the Earth at the Apologetics Forum meeting at Atonement Free Lutheran Church.
Saturday Morning, April 28, 9:00 AM to noon. Mini-Conference on the theme of Biblical Apologetics at Atonement Free Lutheran Church in Arlington, WA. Two seminars on Answering The Challenges and Answering More Challenges will be given, followed by an extended time of Q&A with Mike Riddle.
Saturday Evening, April 28, 6:30 PM to 9:00 PM, Talk on How to Equip Youth to Trust God's Word at a Dinner and a Briefing for pastors, church leaders, SS teachers, and parents at the Best Western Hotel in Arlington, WA.
Sunday Morning, April 29, 9:00 AM to noon. Message on How Big is God? during the Sunday School hour at 9:00 AM and a message on Genesis and the Sovereignty of God in the Worship Service at 10:30 AM at First Baptist Church of Arlington.
Sunday Evening, April 29, 6:00 PM, Talk on TBD at TBD.
Note: Talk topics may change based on the choice of the venue. Other seminars and sermons available by Mike Riddle can be found on his CreationTraining.org website. If you have an interest in having Mike Riddle speak at your venue, or know of someone who might have an interest, please call Heinz at 425-501-5075 or email him at heinz@osta.com.