When:
August 25, 2017 @ 7:00 pm – 8:30 pm
2017-08-25T19:00:00-07:00
2017-08-25T20:30:00-07:00
Where:
Atonement Free Lutheran Church
6905 172nd St NE
Arlington, WA 98223
USA

Contact:
Dr. Heinz Lycklama
425-501-5075
Description: After explaining the difference between micro- and macro- evolution and whether there's any science for connecting them, the difference between Biblical "kinds" and species will be described.  The basics of neo-Darwinian biology and it's lack of verifiable evidence will be highlighted, causing thousands of scientists to abandon it. Information science will be highlighted as the biggest obstacle for the naturalistic scenarios, as the reality of millions of biological computers and computer programs in each cell (humans have 100 trillion) have been scientifically verified, with NO naturalistic explanation.  Evolution can be explained as a religion, and science actually supports Biblical insights.
---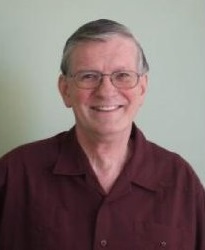 Speaker: Dr. Don Johnson has earned PhD's in both Computer & Information Sciences from the University of Minnesota and in Chemistry from Michigan State University. He was a senior research scientist and consultant for 15 years, and taught 20 years in universities in Wisconsin, Minnesota, California, and Europe. Since "retiring," he has done consulting, speaking, and writing (4 books & several peer-reviewed papers). He has made presentations across the US and on most continents. His www.4iam.org Christian Website has links to several video presentations and printable flyers, as well as to his two secular science Websites (peer-reviewed papers).
See the following websites for more information:
Science Integrity (secular site describes books available)
 PoL  (secular site without pro-ID language, limited to informational aspects of life).
The Programming of Life (PoL) book highlights the proven fact that every cell has thousands of interacting computers reading billions of bits of digital information, including implementation of extremely complex digital computer programs.  Microsoft founder Bill Gates has written "Human DNA is like a computer program but far, far more advanced than any software we've ever created" [The Road Ahead]. Can you imagine how believable it would be if someone were to suggest that the Windows 7 operating system just arose by natural processes?
---
Meeting Documents:
---
Lecture Recordings:
Video recording on YouTube can be found here.
Audio recording  can be found here.
Audio recording of Q&A can be found here.
---
Dr. Don Johnson, a Creation Scientists with two earned PhD degrees (Computer & Information Sciences and Chemistry), will be speaking at the following venues within the Greater Seattle area in the latter part of August 2017.
Thursday, August 24, 7:00 PM – Talk on a topic of the church"s choosing, at To Be Decided (TBD).
Friday, August 25, 7:00 PM – Talk on Evolution, Species, and Kinds at the Apologetics Forum meeting.
Saturday, August 26 – Talk(s) on selected topic(s) of the church"s choosing at a venue TBD.
Sunday morning, August 27, Sunday School hour – Message on a topic TBD at a church TBD.
Don is available to speak within the Greater Seattle area in the latter part of August 2017. The talks that Don is prepared to give are listed here. If you have an interest in having him speak at your church or another venue, or know of someone who might have an interest, please call Heinz at 425-501-5075 or email him at heinz@osta.com.