When:
August 23, 2015 @ 6:00 pm – 7:15 pm
2015-08-23T18:00:00-07:00
2015-08-23T19:15:00-07:00
Where:
First Baptist Church of Arlington
426 North French Avenue
Arlington, WA 98223
USA

Contact:
Heinz Lycklama
425-501-5075
Amazing Scientific Insights of the Bible
Dr. Don Johnson will bring a message on this topic during the Sunday Evening service. After a brief review of the Biblical basis for studying science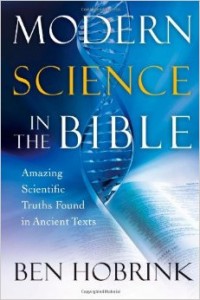 and great scientists, we'll look at "naturalistic problems" in which Bible insights are amazing, including the origin and conservation of mass and energy and life's fantastic information complexity. We'll look at amazing facts that science has recently revealed that the Bible spoke of in such areas as the Earth uniqueness and history, astronomy, biology, and archaeology.  We'll look at scientific evidence that compares Bible narratives to what is portrayed as "science."  We'll also consider statistical probabilities of fulfilled specific prophecies, and ramifications of yet unfilled prophecies.  We'll also consider the possibility of scientifically verifiable verbal inspiration of scripture.
---
Don Johnson earned Ph.D.s in both Computer & Information Sciences and in Chemistry. He was a senior research scientist and consultant for over 14 years, and taught 20 years in universities in the US and Europe. Since "retiring" as an APU (Christian university) professor, he h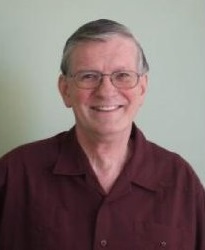 as done consulting, speaking, and writing (4 books, including best-selling "Programming of Life," and several peer-reviewed papers). He has made Christian and secular presentations across the US and on most continents.  His www.4iam.org Christian Website has links to the "Programming of Life" PoL video (over 289,000 on-line views),  several video presentations and printable flyers, as well as links to his two secular science Websites.  For over 20 years he believed, taught, and defended the evolutionary scenarios, until science convinced him of the bankruptcy of those beliefs.
---
Recent TV interviews by Dr. Johnson on "The Death of Darwinism" on 3ABN can be found here:
Don's second PoL video (PoL2: Earth) is also available online now.
---
The Powerpoint slides used for this message are here.
---
Meeting Documents:
---
Dr. Don Johnson will be speaking at the following venues within the Greater Seattle area during his time in the area:
Other lectures to be scheduled. If you have an interest in having Dr. Johnson speak at your venue, look at availability and possible topics here, and then contact Heinz at heinz@osta.com or 425-501-5075.