When:
January 11, 2018 @ 7:00 pm – 9:00 pm
2018-01-11T19:00:00-08:00
2018-01-11T21:00:00-08:00
Where:
Theaters Nationwide

Contact:
Heinz Lycklama
4255015075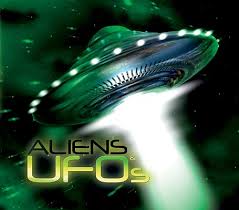 ---
Alien Intrusion Documenttary
Alien Intrusion: Unmasking a Deception –  Gary Bates' Amazon top-50 best-selling book in its category, "Alien Intrusion" comes to big screens nationwide for one night on Thursday, January 11. This compelling new documentary includes contributions from an array of experts as well as first-hand testimonies from those who claim to have seen and encountered alien life. "Alien Intrusion" uncovers this bizarre phenomenon and challenges modern day theories about UFOs and extraterrestrial life.
"Alien Intrusion: Unmasking A Deception," presented by Fathom Events, KAOS Connect and Creation Ministries International, will be shown in movie theaters nationwide on Thursday, January 11, 2018 at 7:00 p.m. local time. Audiences will also enjoy an exclusive interview with author and producer, Gary Bates, along with others who have personally experienced the UFO phenomenon.
Millions of people have seen UFOs and many even recall personal encounters with strange entities. The popular view is that these are advanced aliens visiting us from far away, but this compelling new documentary takes a deeper look at the events, the beliefs, the experts and the people who have shaped our views in the "otherworldly." When one examines this phenomenon, one of the most disturbing but powerful affirmations of the spiritual realm, Christianity and the Bible becomes clearer. This documentary seeks to solve one of the most haunting and persistent mysteries of our time by addressing  UFO sightings in every country, things seen on radar, what happened at Roswell, alien abductions, government cover-ups, and even a "new" religion. The truth will surprise you!
---
Event Documents: